Send us:

something shameful. something surreal. a deluge of desire. confessions of crimes & hearts teeming with rattlesnakes. a merry-go-round that makes you dizzy.

send us your yellowed sweet tooth in a plastic bag. or lockets filled with tiny twig hairs. tell us everything we don't want to hear. say it in a way that's sweet to the ear. send us a flash, a jolt, a tickle in your belly. something simple but ahh. give us something that slaps & stings.

keep the quiet for the mornings & make us dance, twist, shout, & fold around our bodies. send us something to slink into. show us a basket full of molded fruit & take a picture of your mother's grey, stained socks. tell us about the time you dreamt & flailed.



keep us up in words. tell us every little thing.
-the editors
How to submit: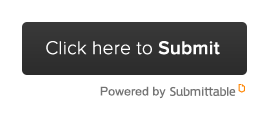 ---
If you have questions about the submissions process, shoot us a line at prettyowlpoetry AT gmail DOT com.
Pretty Owl Poetry claims first-time electronic publishing rights that revert back to the author upon publication. We reserve the right to nominate published work for awards such as the Pushcart Prize, Best of the Net Anthology, etc.