Send us your ugly crying in words, your winter wool unraveled into song, embers of thoughts left to cool in the hearth, and your tube top come undone. Send us something you've hid from your mother, you've recited over a grave, you've plucked from a feather, what it is you deeply crave. Send us a spell for binding or for undoing unholy attachments. Send us your color coded woes, what ignites you, your truth in visual form. Cut and cut the poems on the page. Bind them together with sweet rage. Drip and dip your words in lucid lines across our bellies. Send us your yellowed sweet tooth in a plastic bag. Or something volatile and violaceous, amarillo in yearning, amber in ambition, but grounded, rooted, in language that clings. Give us your hardest stinging slap that leaves us craving more.  
keep us up in words. tell us every little thing.
                                 -the editors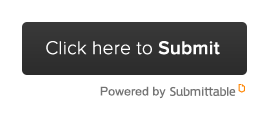 ---
If you have questions about the submissions process, shoot us a line at prettyowlpoetry AT gmail DOT com.
Pretty Owl Poetry claims first-time electronic publishing rights that revert back to the author upon publication. We reserve the right to nominate published work for awards such as the Pushcart Prize, Best of the Net Anthology, etc.